Berlin-based DJ, musician and producer Martin Stahl aka Marflix searching for the perfect beat since the early 90s. Coming from a Funk-/Jazz- and HipHop-based background, he's now on Caribbean music flavored with bassy club music.
Current DJ selection varies from Soca & Caribbean to contemporary African music like Kuduro, Coupe Decaler, Funana to tropical infused western club sounds. For many years he hosts the internet radioshow "MashUp Show" (which was also the birthplace of the legendary MashUp Bacchanal Crew) and later Riddims Tropicale with international guests like Poirier, Uproot Andy, El-G (ZZK Records) or Peligrosa.
Marflix produced the first German Soca Riddim (All Star Show), the first Soca album out of Germany (Oh weia! Soca Fete 2006) and curated some compilations. Marflix creative goal is finding his own fingerprint between traditional Caribbean music, Carnival mythology and modern club sounds.
Marflix also runs the label Faluma which is an important bridge between the Caribbean and the international market for 10 years. In 2010 Marflix co-founded also the website and label TropicalBass.com.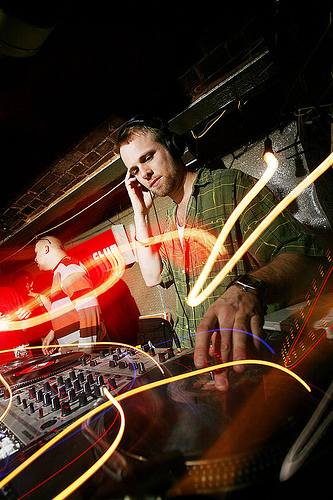 Shows
All-over – e.g. Berlin, Tokyo, Vienna, London, Paris, Zurich, Brussels, Warshaw, Krakow, Prague, Copenhavn, Bukaresti, Barbados, Trinidad & Tobago,..
Contact
Press
Interview on Word Up – Coke DJ Culture 2005: listen (German)
Mit einer Menge Soca (der Musik des karibischen Carnivals) im Gepäck in Europa, Japan und der Karibik unterwegs. Extrem tanzbarer Stilmix aus Soca, Bailefunk und Reggaeton, mit den Basslines von Grime und HipHop auf Clubniveau tiefergelegt. (luftbad.at)
Thanks to its many faces, soca can break into more mainstream oriented markets like hiphop, dancehall, or r&b. Even club/house is a good option, as you can see now with the collaboration of Bob Sinclair and Trinidad's Fireball." (Marflix interviewed by Nation Groove Barbados)
Influences and heros
Kraftwerk, Africa Bambataa, Roger Troutman and ZAPP, Egyptian Lover, Lord Kitchener, Lloyd King Jammys James, John Coltraine
Me

Hi, I'm Marflix - I make riddims.
Label boss of Faluma, DJ, producer and blogger focused on the music of the Caribbean Carnival, Bass / Club / House and the whole space inbetween.. let's call it Tropical Bass.